JOIN OUR VIP LIST
VIP LIST
Main Content



Quick Search
Real Estate IDX Powered By IHomeFinder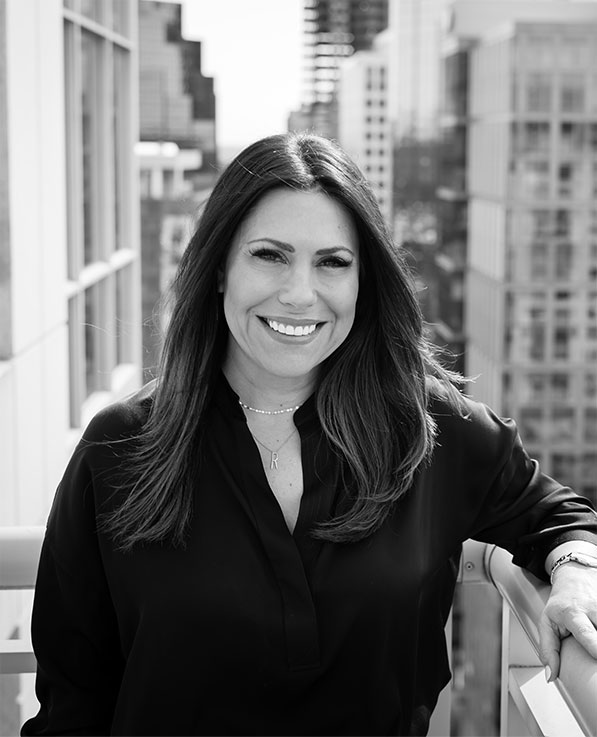 01Get To Know
Rachael
Podolsky
Rachael Podolsky is an experienced residential real estate broker and leader in luxury. While her office is in downtown Bellevue, she enjoys working with clients from as far north as Everett and Camano Island to the neighborhoods surrounding Seattle's growing business districts like Queen Anne, Magnolia and Capitol Hill – with the expansion of companies like Amazon and Facebook. With a passion for putting clients first, Rachael is known for her hands-on approach and expert execution.
Rachael began her career in Real Estate on the commercial side of the business. Her love of real estate never waned, and she grew her knowledge base working for large retailer Williams-Sonoma in their real estate department and transitioning into the construction and space planning sector of the business.
LET'S
GET
STARTED
02LET'S GET
Started
Buying a home in the greater Seattle area? Whether you're a first-time homebuyer or this is your fifth home, you will have a seasoned pro to guide you throughout every step of the process. Our clients get the best personalized service, qualified advice, and professional assistance in Bellevue.
03FEATURED
Listings
Listings
$2,838,000
4561 135th Avenue SE, Bellevue
$2,080,000
14535 SE 56th Street, Bellevue
$1,275,000
2126 NW Far Country Lane, Issaquah
04FEATURED
Areas
FEATURED AREaS
05MEET
THE TEAM
OUR TEAM
Meet the people contributing to the success of our group.
06WHAT OUR
CLIENTS SAY
TESTIMONIALS
"Rachael Podolsky is the most knowledgeable, well-connected brokers in the Seattle metropolitan region. My husband and I decided to list our house at a time of an intensely competitive and low-inventory market but we had many questions and wanted a broker who would be able to strategize and get us the maximum amount possible as we had just purchased a property in competitive, high-priced Manhattan, NY. What really stood out about working with Rachael was her openness to hear questions and address them with strategies that helped my husband and I build confidence in the decisions we were making. Her understanding of the local market and her ability to navigate the territory between parties, from staging to closing, yielded timely, comprehensive, and factual answers and results. She told us from the get-go, she would sell out house in 2 days and she did just that. We received multiple offers and sold the house at 35% over asking. I cannot recommend her services enough. Don't even get me started on her Director of Operations. Her attention to detail is unparalleled and she left no stones unturned. Who rules the world? Girls!! But in the Seattle metropolitan real estate market, it's Rachael Podolsky."
Vanichou
Buyer
"Rachael is a Rock Star Real Estate agent! She and her team were very organized, detail-oriented, and responsive in their communications & marketing strategy while providing insightful guidance to us during the entire process which in turn led to great results. Thank you and appreciation for all her & her team's hard work. "
Mehtagk
"Rachel made sure to drive all the pre-listing operations as an experienced project manager and offered significant support and guidance to us. She and Maria were there every step of the way, ensuring that everything went perfectly and paying attention to fine details to ensure the best possible outcome. Not only that, Rachael showed excellent negotiation skills and gave us great advice when it came time to make critical decisions. She also created videos of our home, which was genuinely innovative advertising and likely made a huge difference in our sale. Working with Rachel and Maria has been the best decision to sell our home, and we could not recommend her enough. If you are looking for a team who truly gives their all, including incredible skill, passion, empathy, and a stress-free experience, Rachel and Maria are who we wholeheartedly recommend! "
Skanumuri
"Rachael was wonderful for our big family move. It was very emotional saying goodbye to a home that we raised our three boys in, but it was time for us and Rachael was there to help with whatever we needed. First, she helped us get the home ready for sale and marketed it to a large Global audience! Then with her correct pricing and sensible negotiations with the buyers we got the best deal that worked for all. Her staging of our home was so amazing we almost had second thoughts about selling! Most importantly like any business deals things come up that needed an immediate and personal solution and Rachael provided it. We are so glad we found Rachael for our big move and recommend her to anyone thinking about selling their home."
Jnevin08
"We contacted Rachael to be our listing agent after seeing how successful she had been with selling other homes in our neighborhood. Working with Rachael was one of the best decisions we made. I had a lot of anxiety about listing and selling our house when we did. Rachael not only acknowledged my fears, which made me feel understood, but she also helped dissipate every concern. Every question we had throughout the process, Rachael had an answer for. She is knowledgeable, motivated, and committed to her clients. Thank you, Rachael!"
Ameliamadsen
"We could not have been more fortunate to come across Rachael. She is awesome! From the moment we met her there was no doubt about selecting her to help sell our home. Her experience, availability, attention to detail, and proactiveness are all the qualities we looked for in a realtor. We are so thankful for Rachael and highly recommend her!"
Pauliinamikkola1
"I was referred to Rachael by my realtor in California. She was very pleasant to work with. Her knowledge of the area was extremely helpful. If you are looking for a realtor that goes above and beyond, she is your person. To no fault of hers, we were about to go with another realtor, but she continued to fight. Rachael found an off-market house and brought it to our attention; we closed on the deal shortly after."
Walynn
"SIMPLY AMAZING! I couldn't be any happier with Rachael. She was super attentive, always available, provided great advice from start to finish, and was a pleasure to with. Most importantly, she made buying a new house a breeze (at a good value) and totally rocked our home sale, delivering a sale price that far, far exceeded our expectations. A+++ grade!!!"
Justinross815
"Rachael achieved the near-impossible - she helped us sell our home and purchase our dream home, and in a contingency situation during a pandemic in arguably the most difficult year for such a transaction in over a decade. she is: highly responsive, honest, strategic, intentional and proactive, creative, thinks outside the box, adaptive, and resilient. Our goals were specific, discerning, and time-sensitive. all these aspects made the deal even more challenging - and Rachael made it happen. Hands down, she is a fantastic professional and I would recommend her without reservation to any discerning family or individual as she helped us sell our townhome and purchase our dream home."
Anirgupta75
"Working with Rachael was an amazing experience...even during a global pandemic! She worked hard and was laser-focused on us reaching our goal and getting our dream home. There were moments during this pandemic when I swayed from my goal, but Rachael never did! She held our goal and worked diligently to make this deal happen. We are completely grateful. Rachael is an excellent communicator and checked in with us daily. We were advised every step of the way. She managed the entire process, which made it stress-free. Her marketing skills are phenomenal! She utilized numerous social media platforms to promote and market our now "previous" home."
Marilynmymarilyn1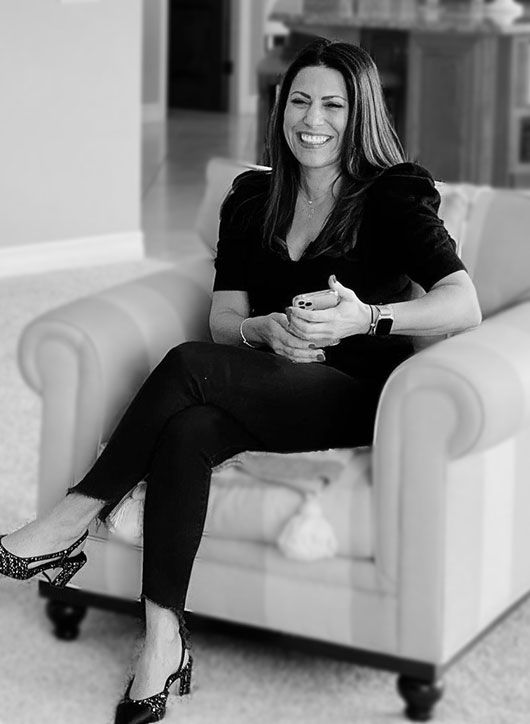 08
FEATURED IN
FEATURED IN